Faits divers, tous voyeurs !
juin 2017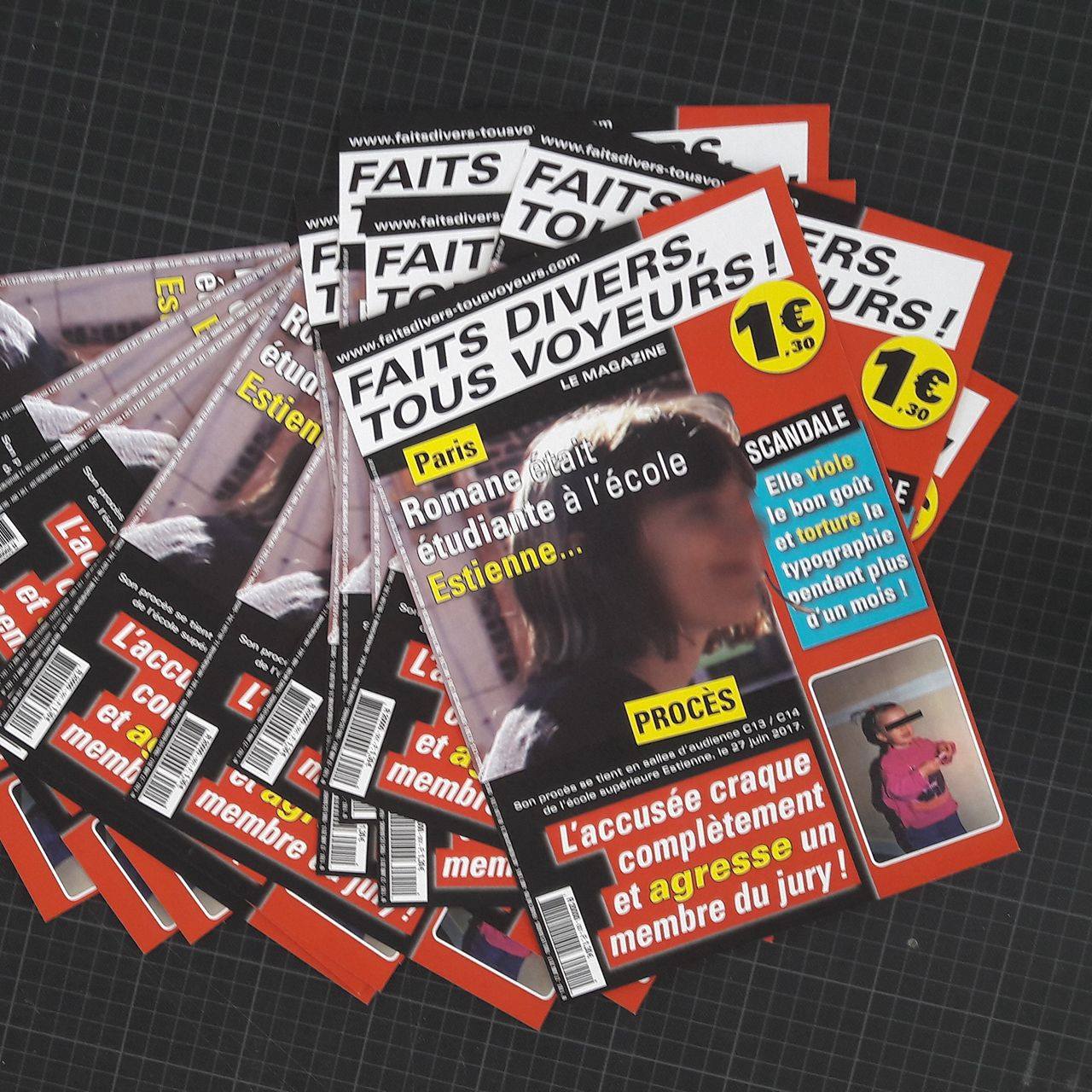 Le fait divers met en évidence différents aspects de la nature humaine : la fascination de l'Homme pour le sordide, le prohibé, pour ce qu'il n'est pas censé voir ou regarder. Ralentir pour observer un accident de la route, être attiré par la Une d'un tabloïd aux images choc et titres racoleurs, c'est notre propension au voyeurisme qui s'anime.
Imaginons une soirée télévisée « Faits divers, tous voyeurs ! » sur Arte. Des spots animés annoncent le programme, avec comme fil conducteur l'idée de regarder, observer, ou donner à voir.
–
Sensational news highlights several aspects of human nature : the fascination of people for what is sordid, forbidden, for what we are not supposed to see or to look at. To slow down to observe a traffic accident, to be attracted by shocking images and sensationalist headlines on a tabloïd front-page, it's our penchant for voyeurism which livens up.
Let's imagine a TV evening  » Sensational news, all voyeurs ! » on Arte. Some animation TV spots are announcing the programs, with as common thread the idea to look at, to observe, or to show.
crédits musiques : Mustang (instrumentale), Mustang / That's not really funny, Eels / If you were there, beware, Arctic Monkeys / Karaboudjan, Mustang